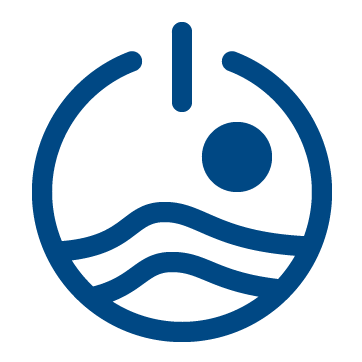 OUR MISSION
We are tech workers seeding climate action in companies, organisations and industries through deep, self-organized community building and support.
---
Our vision: A transformed tech industry that makes climate a priority, and takes responsibility for social impacts and ecological limits.
The climate crisis requires a serious and sustained response from across civil society, and that includes the tech sector and technology professionals. ClimateAction.tech's purpose is to empower technology professionals to play our part — to meet, discuss, learn and take climate action.
Our Beliefs
We believe that the tech industry must use its power and influence to advocate for and accelerate fair climate solutions.
We believe that the tech industry must also transform itself to prioritize people and life.We want an industry that supports dignified work, fair and equal pay, health and well-being. We want an industry that conserves and restores the environment.
We believe that everyone has a part to play in addressing the climate crisis.We have experiences, abilities, and roles that can be used to change the system — if we listen and learn from each other.
Our beliefs are based on the following Foundational Facts:
We are at the beginning of a climate catastrophe.Our actions today will determine how severe the crisis becomes.
The climate crisis is caused by burning fossil fuels and mass exploitation.The tech industry is part of these systems, and often accelerates these activities. It is itself a large contributor to CO2 emissions. In both cases, we can change this for fairer, more equitable outcomes.
Climate impacts are not fairly distributed.
Our Story
The ClimateAction.tech community formed when a previously unaffiliated set of tech sector workers and employees found each other and bonded on a shared vision — to volunteer their own time, and to support and engage the entire tech sector in addressing the climate crisis.
This includes deep respect for the many existing efforts to tackle and address climate, an awareness of the privileged position many workers hold in tech, especially in wealthy countries, and a desire to contribute what we can through our time, skill-sets, positions and other possible resources.
Our approach is to advocate internally within tech, and to collaborate externally to support the broader climate movement from tech.
Since forming, our membership has ballooned globally, and now involves vibrant input from students and graduates, through managers, designers, developers and creatives who work in tech across a wide array of industries, all the way through to senior figures at the world's largest tech companies.
Our People
Organizers
Advisors
Andy McWilliams
(he/him)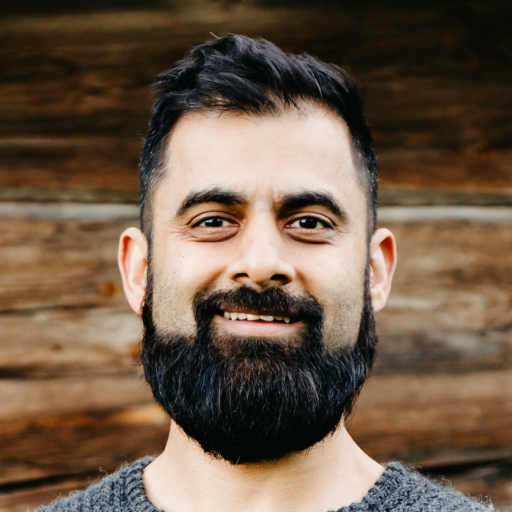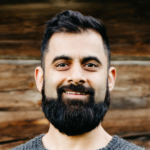 Asim Hussain
(he/him)
Twitter
Sam Phillips
(he/him)
Volunteers
Alicia Wong
Alja Isaković • Product Manager • ialja.com
Andrea • Twitter
Andrew O'Regan (he/him) • UX/Service Designer • fantoraygun.com • LinkedIn
Antonio Roque • CS student and Junior Digital Project Manager
Brittany Fischer • UI/UX Developer
Deena Rosen (she/her) • Design Advisor • deenarosen.com • LinkedIn
Evan Hahn (he/him) • Programmer • evanhahn.com • Twitter
Jemma Harwood • Digital design + video
Joshua Cortez • Data scientist
Katrin Apel • Freelance Product Manager, Developer
Kaushal Bhavsar (he/him) • Computer Vision Engineer • LinkedIn
Luís Cruz • Assistant Prof. at TU Delft • Twitter
Luke Watts (he/him) • Software Engineer • thisis.la
Marketa Benisek • Climate Reality Leader
Marwa Eltaib
Matthew Ferry (he/him) • Data Wizard & Software Engineer
Nadia Zunarelli (she/her) • UX Designer • LinkedIn
Natalia Waniczek (she/her)
Noel Anthony • Copywriter and Content Marketer
Pia Faustino • Head of Social Impact
Piyush Mishra • Engineer
Rebecca Stevenson
Sarah Hsu • Cloud Platform Engineer
Sofia Rufino • Energy and Environmental Engineering
Stefanie Mühlbacher • UX Designer
Su Hang • Data Scientist
Alums
David Cairns
Chelsea Mozen
Sara Diaz
Peter W
Tom Jowett
Sean O'Connor
Steven Lemeshow
Bryce Walsh
Yarin Snapir
Khaled Arnaout
Sarah Hoessler
Laurence
Erin Duddy