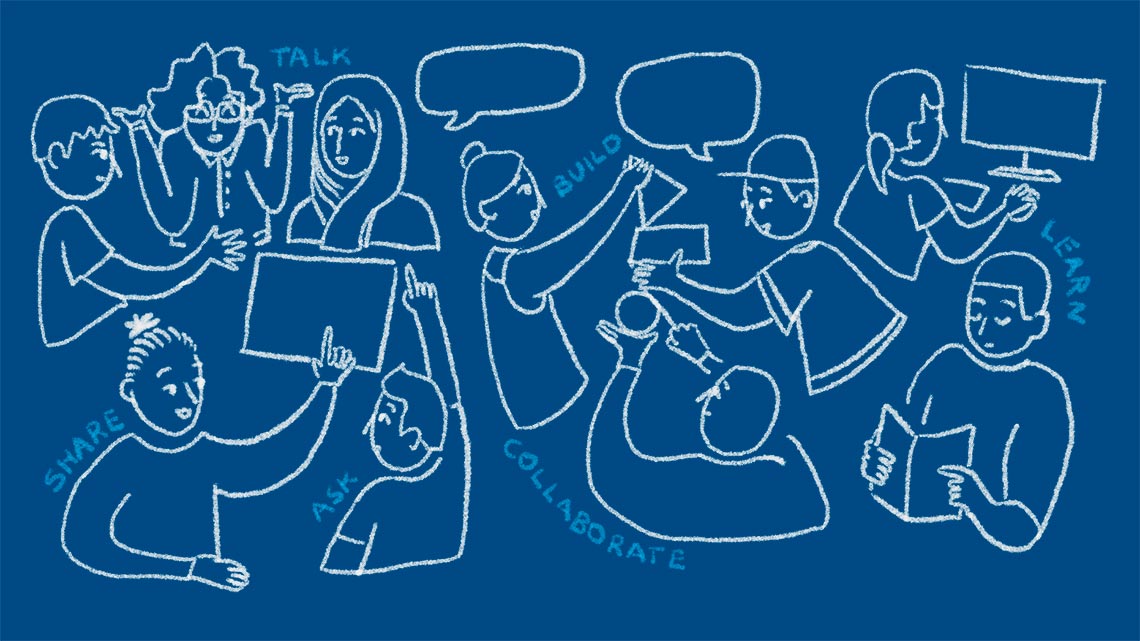 Our members include tech workers, independent consultants, data scientists, designers, students, and more. Membership is open to anyone who identifies as a tech worker, is in the tech industry, or is interested in working with tech folks. The only requirement is that you are interested in tackling climate issues in the workplace. People of any geographic region, sector, skill-set, day job, seniority, knowledge or experience level are welcome.
If this sounds like you, please join us!
We operate an intentionally safe and inclusive environment at all times, for people of any gender, identity, ethnicity, religion, socioeconomic status and/or other possible historically exploited differentiators. Protecting this is, and will always be, core to our community value system.
We follow the Chatham House rule: CATs are free to use information received, but neither identity nor affiliations of the speakers/participants may be revealed (unless the speakers/participants give their consent)
If something inappropriate happens, reach out to us at hello[at]climateaction.tech.
Always inclusive, welcoming & safe
---
Equal respect for all membership styles
---
Privacy enables participation
---
Our Channels
There are a lot of channels, so we use prefixes to make them easy to sort. There are four main channel types:
#d = discussion

: For topic-based discussions. #d-ask-anything, #d-jobs-opportunities, #d-news are the most popular. There are also more specific topics like #d-alternative-energy-vehicles, #d-eco-engineering, #d-ai.
#green(er) = communities of practice: This is where we learn to integrate sustainability into our work. #greener-infra, #green-teams, #greener-webperf are just a few.
#local = location-based channels: Say hi and meet your neighbours! We have members all across the globe.
#proj = member projects: You can join and get involved, or start a channel for your own project.
And, of course, there are exceptions…
#announcements: Community-wide news
#moderator-help: For assistance with Slack or community guidelines
#lobby: For everything else
To view all the channels, go to the channel browser in Slack (click on "More" in the sidebar, and then "Channel browser").
If you don't see a channel that works for you, you can create one. You can gauge interest in #lobby first or ask for assistance in #moderator-help.
---
Our People
Advisors
Organizers
Volunteers
Alums
David Cairns
Chelsea Mozen
Sara Diaz
Peter W
Tom Jowett
Sean O'Connor
Steven Lemeshow