Rapid, Far-reaching,
Unprecedented Change.
The climate crisis is happening all around us. As tech workers, we can use our skills to take and accelerate climate action.
---
At ClimateAction.tech, we meet, discuss, learn and take climate action together.
We would love for you to join us on Slack.
Our Focus Areas
The internet is the world's largest machine. If we continue business-as-usual, the IT sector will be responsible for 14% of the world's carbon emissions by 2040 [HBR, 2020]. From our community conversations, these 4 subjects have emerged as levers for changing our industry:
Business Culture &
Behavior Change
We want businesses to prioritize climate issues and embed sustainability requirements into the day-to-day work of all employees.
Green Software
Engineering
Software engineers can make decisions which reduce the carbon pollution of their applications.
Sustainable Product
Design
We can change the product design process to reduce upstream and downstream emissions.
Low-Carbon
Infrastructure
While we transition to renewable energy, we can align compute load with low-carbon energy.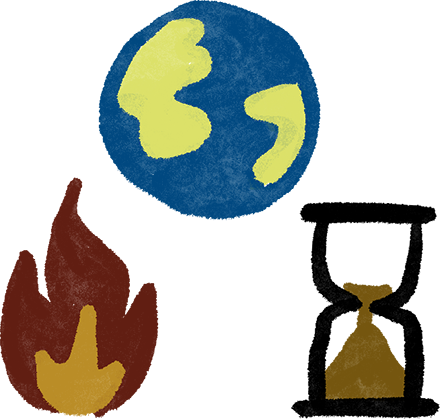 The time to address the climate crisis is now.
We all have a role to play. Everyone is welcome – we have over 2,500 members working in different industries with different skillsets and experience levels. Some members are just starting to learn about the climate crisis and others have been working on climate solutions for years.
We are just getting started
Some of our community projects include:
Are you ready to decarbonize the tech industry?