This is a community-written summary of one of our CAT Salon events. This CAT Salon was inspired by XR's #BigTechLovesBigOil campaign & Greenpeace's Oil in the Cloud report. Find the slide deck used in the talk here.
Find the recording of this talk here
Speaker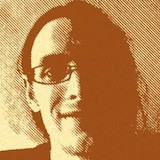 CAT member Roelof Pieters is CTO and co-founder of overstory.ai. He has a background in Computer Science & AI, Social/Development Anthropology. Roelof also heads up Sunshine Lab, a sustainable design studio, and before that cofounded creative.ai. If he's not at his keyboard, he can be either found with his nose in a book or hugging a tree. 💚
Twitter
Summary
Vox chart: Global crude oil production continues to increase, even though people have predicted running out of oil multiple times
New technologies (fracking) increased oil production. AI makes this possible.
Tech can support the fossil fuel industry in three areas:
Upstream: 3D modeling to interpret seismic data
Midstream: Predictive maintenance & smart pipeline monitoring
Downstream: Facilitate refining
Big tech companies involvement in the the oil industry
Google 8% share — more detail on contracts in the Greenpeace report. They are still active.
Microsoft 18% share — more open about what they're doing
Amazon 33% share — changed page from from "AWS for Oil & Gas" to "AWS Energy"
Action
Sign the petition — #BigTechLovesBigOil
Spread awareness of the issue & the campaign
If you work for Microsoft, Google, Amazon: Join the employee climate groups [Twitter list]
If you work in AI:

Join Microsoft & Google's climate workshops
Check out Google Earth Engine


It only gets you so far though as its super expensive for actual use (it will time out when using too much memory without a paid account), and it also doesn't support more powerful ML techniques like deep learning, etc.
Resources
Some examples of good articles/campaigns around this issue: