Every time a website is loaded, it's responsible for carbon emissions. In fact, it's estimated that if the Internet were a country, it would be the world's seventh-biggest polluter (Sustainable Web Manifesto, 2021). And that's only rising as we consume more data.
Some of us volunteers at ClimateAction.tech got together to talk about this problem, brainstorming and bouncing around ideas. We wanted to do more than talk about it though, we wanted to take action, and so the #LetsGreenTheWeb campaign was born.
The #LetsGreenTheWeb campaign was a focused, 5 day Twitter campaign to encourage and support members of ClimateAction.tech to measure the carbon emissions of websites and share tweets highlighting the results. The campaign ran on Twitter over the course of a week, from February 15–19, 2021.
For more information about our aims, objectives and approach read our #LetsGreenTheWeb project brief. Results and impact can be found on our campaign summary blog post.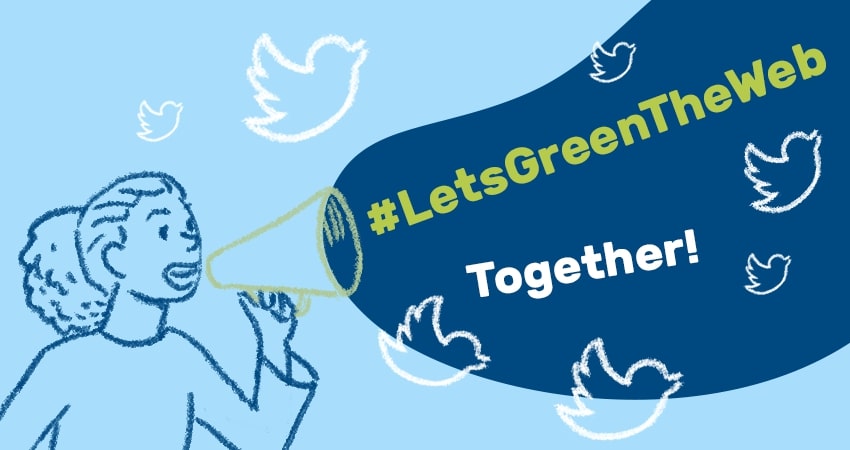 Related Action Guides
Project Team